Ocala & Central Florida's Top Irrigation Services  Provider
We Are Ocala's Specialists For Modernizing Your Pre-Existing Irrigation System. Contact Us Today To Discuss How We Can Save You Money In Modernizing Versus Replacing Or Installing A New Irrigation System.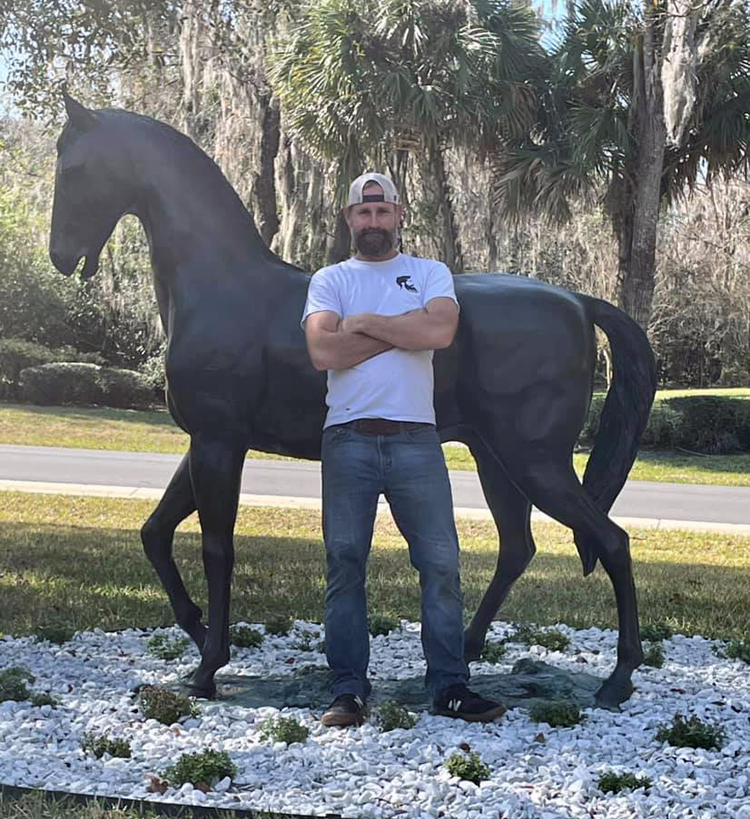 About Us
With being in business for over 9 years, Beard Irrigation Services is your best choice for professional irrigation services. We specialize in, Modernizing Pre-Existing Irrigation Systems, Sprinkler & System Repair, System Maintenance & Service Programs. We have the expertise and manpower to perform all of your irrigation needs!
What Does "Modernizing My Pre-Existing Irrigation System" Entail?
Modernizing consists of utilizing pre existing PVC pipe in the ground and replacing timer, valves, and sprinklers with the most up to date quality materials as well as the most up to date technology in watering efficiently. This can save money as well as put the management of your entire sprinkler system in the palm of your hand.
We Provide The Following Irrigation Services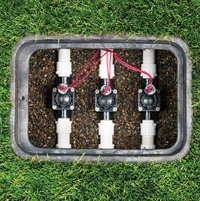 Modernizing Pre-Existing Irrigation Systems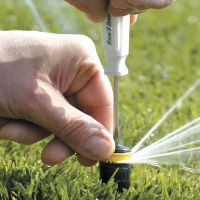 Sprinkler & System Repair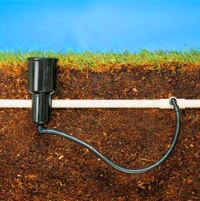 System Maintenance & Service Programs
Plant Installation
Services
Areas We Service
We provide irrigation systems and services for residential, commercial, horse farm arenas, or race tracks in Ocala, Florida, and surrounding areas in Central Florida.
Reasonable prices. Came in, assessed my system, identified & fixed the problem, and fine-tuned the rest of the zones to make sure it was running great.

Alan is great to work with. He is respectful of your time and property. He knows irrigation systems. He can quickly assess and repair your system.

Called the owner @ 7:15 PM with a bad water leak near my city meter. He was there in 15 minutes and fixed it in the rain. I can't recommend this company enough!

Josh was a life saver! My irrigation timing box had died at my home that I have not moved in yet and my lawn was dying. I texted Josh this morning and not only did he call me back right away he was able to squeeze me in today. He's very personable, professional and knowledgeable. I will definitely continue to use his company for all of my irrigation needs! Thank you! Jodi

Josh the owner was at my house repairing a leak in my irrigation system today.. He is extremely knowledgeable , he very quickly diagnosed where the break in the line was and repaired it.. He also fixed heads in my sprinkler zones , He is very reasonable and in the world we now all live he is something special that you will not encounter... I was in business for 50 years and just retired in April.. Thanks again Josh!

I had a water line break and when I called there was no answer so I hung up. I was called back pretty quickly. The gentleman who answered was very helpful and tried to walk me through how to turn it off. I was unable to do it so he said he would be out when he was done. Within an hour he called on the way. Came over and turned it off immediately saving me a lot of money in wasted water. Great service. I highly recommend.

Josh is truly a professional! I will recommend him to all my friends!

Alan really checks everything out. Communicates well and tells you the cost before does the work. Nice guy too.

Very friendly and professional!

Called Josh and left a message. He called me back in 15 minutes and I told him my issue. He was booked out into May but gave me some information that helped me fix the issue myself with $25 in parts. Also put me in touch with another repair company in case I couldn't fix it. Great guy to do business with.

We bought a house with a mystery sprinkler system. Beard Irrigation came and figured out what was wrong. They came back another long day and really nailed the whole system. These are good people that work hard! I'm so glad I used them.

They were the only sprinkler company to get back to me and I'm glad they did because They were excellent. Super friendly, they showed up early, quickly fixed the leaks, tested out my system, made recommendations to improve my system, and explained all necessary details to run my sprinklers properly. Highly recommend Beard Irrigation. A+++++

Excellent work and quality of service! I love my new automated irrigation system! Very impressive technology, intuitive app, and awesome customer service! Highly recommend!

Josh was early, but was great, fixed my problem within minutes and was very reasonable and give me good information about my situation, will Hope I don't need him again but if I do will definitely be calling him. Thanks Josh!

Excellent service at a fair price. Paul was wonderful. Highly recommend!

Prompt and courteous. I'd definitely recommend them.

Very professional and knowledgeable. Never tried to upsell us. We have now used them twice and have been very happy with his service. Will keep using them.

We were having issues with our irrigation system. Paul came, very knowledgable., prompt fixed all. 5 stars. Thank you. Linda and peter stancati

When I saw a perfect 5 star rating, I was skeptical. Josh lived up to his reviews 100%. On-time, great communication, fair pricing...overall painless. It's always hard to find people that are great at what they do, and great at running their business. Thanks, Josh!Couple of years later...I just had Josh out 2 more times for 2 different issues. Zero hassle, quick, high quality work. He knows his stuff and I never feel like I'm being taken advantage of. Really appreciate your work!

I contacted Beard Irrigation via their website, they got back to me promptly within 24 hrs and made an appointment to give me a quote on a Irrigation system. They showed up on time and were very knowledgeable. They quoted me a great rate. Even though I ended up using a different company that was a tad bit cheaper, he followed up with me to make sure the other company was going to follow proper procedures. I would definitely recommend Beard, they seem very honest and fair pricing. Don't install a system without first checking into Beard Irrigation.

If anyone needs an excellent Sprinkler company I just used Beard Irrigation Services today and Paul and Josh were awesome. I had 6 broken pipes that were repaired, 18 broken sprinkler heads that were replaced and zones that were capped off and moved so that my driveway can be widened. They also removed a bush for me while they were here. They worked extremely hard the entire time. They were here a little over 3 1/2 hours. I expected the invoice to be over $1000 but it was only $670 for everything. I highly recommend them.

Very prompt, professional, knowledgeable. Gave me options for the various repairs, taking the time to explain the pros/cons of the choices. He works with homeowners, taking the time to make sure we understand the work involved and includes us in the review/inspection after he is done. Nice guy, easy to talk with and does not waste time. I have no hesitation to recommend this business to anyone looking for quality work.

Josh and his helper showed up at the scheduled time. Took a look at the mess the septic company left after installing a new drain field and holding tank.I thought only two stations were effected. When Josh turned on the system we had leeks everywhere. Every time he fixed one another showed up. He fixed three stations and replaced thirteen heads. I felt that the price he charged was fair for all the work he had to do. I hired Josh because of his reviews. He lived up to his reviews, did a great job and I would highly recommend him for your our door needs. Thanks for your help. Carl Walsh

Great place for honest and friendly service, if you need irrigation help I highly recommend beard irrigation they are fantastic

Josh is one great guy and very polite and professional. Took care of my irrigation system concerns same day of my appointment. Highly recommend him and his team.

Josh arrived exactly on time to repair my sprinkler system. He found the broken connection underground and was very carefully to replace all the sod. When he left you would never know that my sprinkler system was repaired. I highly recommend Beard irrigation services.

Josh is extremely knowledgeable and professional. He explained what my repair options were and the price associated with each option. His work was meticulous and neat. It was a very pleasant experience using Josh to do my sprinkler repair. When finished, he asked if I had any questions regarding my irrigation system and took the time to answer everything I wanted to know. I will be using him for all my irrigation needs and I would suggest anyone that has an irrigation issue large or small give Josh a call. You won't go wrong.

Josh Beard is a true professional. He returned my phone call quickly to set up a time and then called again prior to his arrival. After the work was performed he took the time to answer my questions and guide me through the new system. I will definitely use his services again and make recommendations to friends and family. Thanks Josh!

This is and always will be our irrigation go to company!I can not say enough a bought the company!I wish all contractors were like this!Josh Beard saved us a lot of potential money and time that was not needed to put my system, that was originally installed by someone else, to be a expected full operating system I originally paid for at the install three years ago!Thanks Josh!!!

Great company! On time and informative as well as helpful. Did a great job and reasonable too!
In the last couple of years, I have had a very hard time finding responsive, reliable, people to work on my home. I had just spent a ton of money on sod, and found out I had issues with my irrigation system. I called at least 10 irrigation companies in Ocala, and half of them couldn't get to me for at least a week, and the rest didn't even return my call. Josh was the exception. He understood the sense of urgency, and was at my home the following morning. Josh gave me realistic, reasonable options to solve my problem, and completed the work immediately. When I had problems about a week later with some sprinkler heads that needed to be replaced (that had nothing to do with my original issue), Josh came by within a day or so to replace them for me. Josh is genuinely interested in helping, not just making money on his customers. I won't use anyone else for my irrigation needs. Thanks Josh!

I picked Josh because of his ratings, and I wasn't disappointed. He did an amazing job on our severely damaged irrigation system. You can tell he takes pride in his work. Highly recommended.

Josh was prompt and conscientious. Very knowledgeable and attentive to the problems we had on our system. All the problems were corrected in one day. I would highly recommend Josh.
Josh did an outstanding job on our irrigation system. We had purchased a home and the system hadn't been working in some time. Josh came out and got the whole system up and running. I will have him do future work at my home soon. I would highly recommended Josh to anyone who needs irrigation work done.

Very reliable and knowledgeable about ALL irrigation questions and services. We will be having him do more work on our outdoor areas! Thank you from some new friends!
Josh came by and worked on my system for about 2 or 3 hours. The system had not been run since before I owned the house, over 5 years earlier. After a few treasure hunts in the yard he discovered long lost equipment. In short time-I now have a fully operational 6 zone sprinkler system. I'm excited to landscape now!!!

Great reliable service from an amazing owner. fantastic work ethic and top notch results. I highly recommend Beard Irrigation!
Wonderful experience with Josh.


EXCELLENT SERVICE WITH REASONABLE PRICE. I WILL RECOMMEND TO ANYBODY JOSH/BEARD IRRIGATION SERVICES.
I contacted Beard Irrigation because I needed some sprinkler heads moved inside my fence. Josh was friendly and did a professional job in the hot summer sun. He also helped me set up the watering days on my system. I am very satisfied with the work that he did.

Very knowledgeable, professional, with fair pricing.
Josh is very polite, honest, fulfilled and knows his job. I recommend him for your jobs. Thank you. Eduardo

Josh Beard was here a few days ago to repair our irrigation system. We bought this farm last August and several things needed to be fixed and/or replaced (an outside timer box, an in ground box wiring, and several sprinkler heads and drip emitters). He did an outstanding job getting everything up and running properly, and at a reasonable cost. I highly recommend Josh for your Irrigation needs.

We recently used Beard Irrigation (Josh) to repair/replace our irrigation system due to the previous system being damaged severely from having a pool installed. I had assumed that I needed a completely new system, but Josh took the time to explain to me beforehand what needed to be done, as well as what could be salvaged from the old system. Throughout the entire process, Josh was always professional AND dependable. After the system was finished, Josh came back to our house to program our system and walk me around the yard to show me all the zones and how the different heads worked. Josh was a pleasure to work with throughout the entire process. I would highly recommend Josh to anyone who is looking to have a new irrigation system installed or an old system repaired.

Very professional, takes pride in his work. I will definitely use him again and recommend him!

Josh is a very honest dependable man and he takes the upmost pride in his work and getting the job done right. His level of professionlism and integrity is not rivaled by many and I would recommend him to anyone without hesitation. Josh is your guy!

Professional, affordable and trustworthy. If you are in need of Irrigation Services, give Beard Irrigation Services a call.
Josh Beards work is second to none. I whould highly recommend him
Very knowledgeable when it comes to planning and implementing irrigation systems. Would highly recommend for any of your irrigation needs
I use Beard Irrigation Services regularly. I'm very happy with quality of his services and "do" recommend him often.
Contact Us
We'd love to hear from you. We're on Facebook, if you have a quick question or if you just want to say hi. For business inquiries feel free to call, email or use the contact form to the right. We are looking forward to hearing from you!
Message On Facebook